Why Choose Rob Brown Bail Bonds in Kelseyville?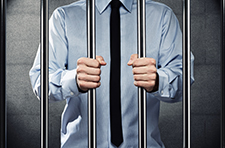 Nobody plans on having to post bail for their friend or relative, but it is something that comes about from time to time. So if you have been given the task of assisting your loved one with their bail release it is important to choose a bail bonds company that will work quickly to get them out of jail. Rob Brown Bail Bonds in Kelseyville is staffed by professional, licensed bail bondsmen who are ready to help. But with so many options for bail, why should you choose Rob Brown Bail Bonds?
24/7 Bail Bond Service
Our team is available day and night to ensure that you get the service you need when you need it. We want to ensure that your bond is posted as quickly as possible so your loved one doesn't have to sit in the cell a moment longer than necessary.
Years of Experience
For more than 20 years Rob Brown Bail Bonds has assisted community members with their bail needs. This means that we have developed a strong understanding of the local, state and national criminal justice system, allowing us to perfect our craft and ensure defendants are quickly released.
Payment Plans
We understand that you probably did not budget for having to post bail. That is why we offer the lowest rates possible and we can arrange numerous payment plans. We also can post bail with a credit card.
Fastest Release Times
Everything we do is to make sure that the person you care about who has been arrested does not spend a minute longer than necessary behind bars. Depending on how large and busy the jail is that they are out we can often have them released between 1 and 12 hours.
Wide Service Area
Rob Brown Bail Bonds is based in Kelseyville, but we offer our services throughout California. Give us a call when you need a bail bond in Lake County, Mendocino County, Colusa County and beyond.

You have options, but you also have Rob Brown Bail Bonds. To post bail in Kelseyville, Yuba City, Marysville or elsewhere get in touch with our friendly team. We will be happy to talk about your bail bond service options and answer any questions. Call (707) 587-4563 to get a bail bond in Northern California today.
Rob Brown Bail Bonds Blog
Written and Published By MORBiZ