Expert Bail Bond Agents in Lake County, CA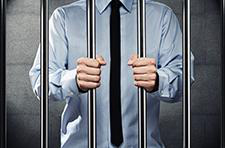 If a friend or family member has suddenly found themselves behind bars, you might be the person they call to seek help with getting out. In such a scenario, you'll want to find a bail bond agent who knows how to secure the fastest release possible. This will increase the likelihood that your loved one will be able to keep their job. Here's a look at five services provided by a reputable bail bond agency in Lake County, CA.
DUI Bail Bonds in Lake County
Sometimes, a typically law-abiding citizen will have one too many cocktails before jumping behind the wheel. Though this is a terrible mistake, they still deserve to get out of jail as quickly as possible and start redeeming themself.
Misdemeanor & Felony Bail Bonds
Common misdemeanors that require the posting of bail include public intoxication and vandalism. Regarding felony charges, if the defendant is deemed a flight risk or threat to public safety, then bail may not be offered at all. But in most scenarios, bail can be posted, though it could come at a rather high cost.
24/7 Bail Bonds in Lake County
Whether the arrest occurs at high noon or beneath the stars and moon, a reputable bail bond agent will be available to assist.
Free Bail Bond Consultations
For those who have never before navigated the process of posting bail, there could be some questions that arise. Before making a financial commitment, a bail bond consultation can help you feel like you're making the right choice.
Super Fast Bail Release
The sooner your loved one is released, the more likely they'll be able to maintain employment, as well as a sense of normalcy in their family life.

If you need a bail bond, be sure to get in touch with a reputable bail bond agency. For bail bonds in Lake County, Yuba City, Ukiah, Lakeport, Marysville, and Kelseyville, CA, the experts to contact are at Rob Brown Bail Bonds at (707) 587-4563. Feel free to give Rob Brown Bail Bonds a call today to ask any questions that you might have about the process of posting bail!
Rob Brown Bail Bonds Blog
Posted: April 20, 2020
Written and Published By MORBiZ