Why Choose Rob Brown for California Bail Bonds?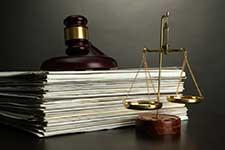 When it comes to posting bail you don't want to have to waste any time. It is important that you get your friend, relative or loved one out as soon as possible. In order to do so you need to trust a professional bail bond agency. With so many options in the Northern California region, who should you choose. The answer? Rob Brown Bail Bonds. For years we've been helping the community get their loved ones released from jail fast. So what else makes us a top choice for California bail bonds?
No Hidden Fees
We are up front about the costs you will face when using a bail bond from our office. All of our representatives and bondsmen are highly trained in customer service and we strive to be 100 percent honest while conducting our services.
24 Hour Bail Bond Service
We are available 24 hours a day, every day, including holidays, to ensure that your loved one is released from jail as soon as possible. Once a bond is posted it generally takes between 2 and 12 hours to have the defendant released.
Easy Payments
We offer many differ payment plans and options. This includes the use of credit cards or collateral. We know that most people don't budget for bail, so we do what we can to keep people's money in their wallets.
Statewide Bail Bond Service
Our team of professional bail bondsmen can post bail at any jail in California. All we need is a little bit of information regarding the situation and your loved one will be walking out of their cell in no time. Give us a call to learn more.
All Crimes Served
Whether your loved one has been arrested for a misdemeanor or a felony, we can handle the situation with ease. Our simple bail process is easy to understand and we're here to answer any questions you may have.

When you need to post bail Lake County, Mendocino County, Colusa County, Yuba County, Sutter County or the surrounding California areas be sure to contact Rob Brown Bail Bonds. Our crew is skilled at getting people out of jail fast with affordable bail bonds service. Call (707) 587-4563 to speak with our team of professional bail bondsmen about using a bail bond in California.
Rob Brown Bail Bonds Blog
Written and Published By MORBiZ