When is a bail bond issued?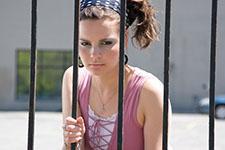 If a friend or loved one has been arrested and you are interested in helping them during this hard time you ought to be aware of the bail bonding process. Getting someone out of jail is the best thing you can do for them as they await their days in court. Here is a basic rundown of what happens following an arrest.
Arrest
If a person is suspected of a crime they will be arrested They will be taken via police car to the local jail where they will await their arraignment.
Arraignment
Arraignment is when the defendant will stand before a judge to hear the charges against them. They will also here learn the dollar amount their bail is set at. If they have not already, they will likely be given the opportunity to make a phone call following this procedure. In some jurisdictions a bail schedule is used, in which a standard dollar amount for bail is assigned to particular crimes.
Contact a bail agency
At this point you have learned your loved one has been arrested. To expedite the bail release process it is a good idea to work with an expert bail bond agency. Contact the agency with the name, birthday and location of the jail your loved one is locked up at.
Bail bond is issued
Now is when the bail bond will be issued. Once the bond is drawn up and paid for in part, whole or under another agreement, it will be issued by the bail bond agency to the necessary authority.
Defendant released
It can take from one hour to 12 hours or more to have a defendant released on bail. It generally depends on the jail's procedures, population and how busy it is.
Court appearance
Once the defendant is released from jail they must attend each and every one of their scheduled court dates. If they miss court a warrant could be issued for their arrest and they will be denied future bail.
Post court
At court the defendant will find out if they are found guilty or innocent. Once the case is settled or closed the bail bond is extinguished.

If you need an immediate bail bond in Kelseyville or the surrounding California communities reach out to Rob Brown Bail Bonds. We're available 24/7 to post bail! Call us at (707) 587-4563 to request a bail bond in Northern California today.
Rob Brown Bail Bonds Blog
Written and Published By MORBiZ