4 Things You Did Not Know About Bail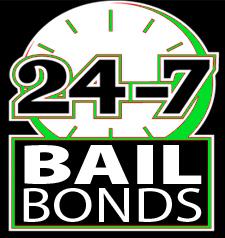 If you haven't posted bail before than there are probably many things that you don't know about posting bail or using a bail bond. However, after stepping into a bail bondsman's office you're sure to be quick to learn. Of course, there are some things that you may not learn immediately, so it's always good to seek additional information when possible. Here are four things you may not know about bail.
Not Everyone Requires Paid Bail
When a person is arrested for the first time there's a good chance that they will be released from jail pending their court date. This is generally true so long as the crime they committed was minor and non-violent. They will also need to be assessed as a low flight risk, to ensure that they don't skip out on court. Being released without posting bail is called being released on your own recognizance.
Paying for Bail in Cash isn't Always the Best Idea
If you are going to pay the cash price for bail it is imperative that you fully trust that person to go to each and everyone one of their court dates and fulfill any other requirements to get your money back. Should they miss an appointment, you could be out the entire bail amount, which can be in the thousands of dollars or more. Using a bail bond prevents that from happening by paying a one time fee of about 10 percent of the total bail amount.
There are Multiple Stipulations for Bail
It is often wrongly assumed that the only requirement a person needs to fulfill if released on bail is to attend court. This isn't necessarily true. There may be people who are required to enroll in a drug or alcohol rehab or education program, or some people may not be allowed to leave the city or state where the crime occurred. Be sure to follow through on all requirements to ensure a warrant isn't issued for the arrest of the defendant.
Use of Collateral
Collateral can come in many different forms when posting bail for someone. While the most common is a surety bond, bail can also be posted using titles to property, land, a bank account, expensive jewelry, firearms, cars, or just about anything else of value.

If you have any questions about posting bail don't hesitate to ask. When it comes time to post bail in Kelseyville or throughout Northern California reach out to Rob Brown Bail Bonds. We will be happy to answer any questions you have. To request a California bail bond call us at (707) 587-4563. We're available 24/7!
Rob Brown Bail Bonds Blog
Written and Published By MORBiZ