How to Know if You Should Post Bail on Someone's Behalf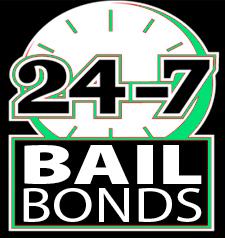 When a friend or family member suddenly finds themselves on the wrong side of a jail cell, you could be the person they call to help them get out. In such a situation, your impulse might be to assist your loved one, no matter the cost. But because you'll become financially involved, you'll want to think about whether this person will hold up their end of the bargain. After all, you don't want to get stuck with a big bill because your loved one skipped out on court. Here's a look at five considerations before posting bail for someone.
Trustworthiness
Just because you love someone doesn't necessarily mean you can trust them. You'll want to dig deep and make sure that you truly can trust the person to not simply use you as a tool to get out of jail, and then get back to their outlaw ways.
Familiarity
If a distant friend comes calling for your help with getting out of jail, then you'll want to take some time to think about how well you really know this person, and if you can make a proper character judgment about them. To give yourself a better idea, you could contact mutual acquaintances as reference points.
Housing Situation
When a defendant doesn't have stable housing, they may be less likely to attend all court dates. In such a scenario, if you truly trust and love this person, you might consider offering up extra space to help them get through this tough time.
Work History
People who have managed to consistently hold down a job are more likely to show up on time for all required court appearances.
Accepts Responsibility
When a defendant accepts responsibility for their actions, it's more likely that they'll be willing to face the consequences. In turn, this means they're less likely to skip court dates and leave you stuck with the bill.

If you're in need of a bail bond, be sure to get in touch with a reputable bail bond agent. For bail bonds in Lake County, Sutter County, Yuba City, Kelseyville, and Marysville, CA, the experts to contact are at Rob Brown Bail Bonds at (707) 587-4563. Feel free to give Rob Brown Bail Bonds a call today to ask any questions that you have about the process of posting bail!
Rob Brown Bail Bonds Blog
Written and Published By MORBiZ