Who should I post bail for & why?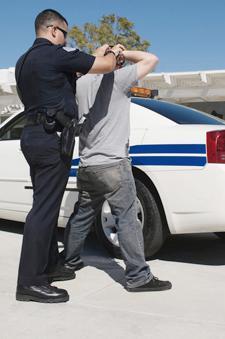 It is a tough call to receive, no doubt, but it is an important one to answer. If someone you know calls you and asks that you to post bail for them how would you respond? While your answer will certainly depend on who is calling you need to also think about whether or not you can trust this person. It is imperative that if you bail them out of jail they will return to court as scheduled. Anytime you post bail for someone be sure that you completely trust them. More than likely the person that you post bail for will fall into one of the following categories.
Posting Bail for Relatives
When someone is locked up they will often first call their closest family. This may be a mom, dad, son or daughter. However you may get a call from a cousin, aunt or uncle if you're close enough.
Posting Bail for Friends
Friends rely on each other for many things. Sometimes, when one person finds themselves locked up they may reach out to their best friend or someone else they are close to in an effort to get released from jail.
Bail for Loved Ones
There are many people in our lives that we care about that don't necessarily fall directly into one of the above categories. This could include step siblings or step parents, girlfriends or boyfriends and so on and so forth. The most important thing to remember before posting bail for someone is how trustworthy they are.
Why should I post bail for them?
There are numerous reasons to post bail for someone you care about. When a person is released from holding prior to their court date(s) it gives them an opportunity to continue living their day to day life. This means they can keep working or going to school and continue to take care of their home and family. Additionally, and quite importantly, once released they can seek proper counsel for their impending trial.

Having to post bail for friends and relatives can be extremely hard, seeing as you're likely worried about their wellbeing and concerned about the circumstances in which they've found themselves. If you need to post bail in Kelseyville or the surrounding Northern California communities reach out to Rob Brown Bail Bonds. We strive to be fast, affordable and understanding when issuing bail bonds. Give us a call at (707) 587-4563 to request a California bail bond. We are available to help day and night, every day of the year.
Rob Brown Bail Bonds Blog
Written and Published By MORBiZ