FAQ: Bail Bonding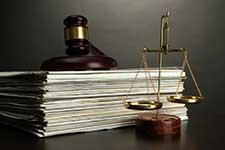 If you find yourself having to post bail for the first time due to a friend or family members mistake or bad judgement then it is not unlikely that you'll have many questions. Posting bail can be scary for someone who has never done it before, but when you work with a professional bail agency you can ensure that you and your loved one will be properly taken care of. Here are a few of the most common questions a bail agent is asked by first time bail bond users.
What is bail?
Bail is essentially insurance that allows a person to be released from jail while they await their court date. Bail can be posted for the full cash amount, or you can use collateral, such as property, vehicle, jewelry or anything else of value. You can also post bail using a bail bond.
What is a bail bond?
A bail bond comes from a bail agency that puts up the money to have your loved one released for a one time fee.The bond works the same as posting cash bail and you and the defendant will still have certain responsibilities, such as ensuring the defendant doesn't miss a court date.
Can anyone be bailed out with a bail bond?
All people who are arrested in the US are allowed by be bail out of jail with or without a bail bond, except in a few extenuating circumstances. A person may be denied bail if they have committed a violent crime and are considered a threat to society, if they are a repeat offender or if they're deemed a flight risk.
How much is bail? How about with a bail bond?
The bail amount can vary greatly depending on the crime committed and the defendant's criminal record. A bail bond generally costs about 10 percent of the total bail amount.
How long does it take to get someone out of jail?
Once the bond is posted it can take anywhere from an hour to a full day to have a person released. It depends on how busy the jail is that they are in.
Where can I get a bail bond in Northern California
If you need a bail bond in Kelseyville, Marysville, Yuba City or the surrounding NorCal communities reach out to Rob Brown Bail Bonds. We're available 24/7 to issue bail bonds at any jail. To learn more about our services or to post bail in Kelseyville or the surrounding areas give us a call day or night at (707) 587-4563!
Rob Brown Bail Bonds Blog
Written and Published By MORBiZ