What are the different types of bail bonds?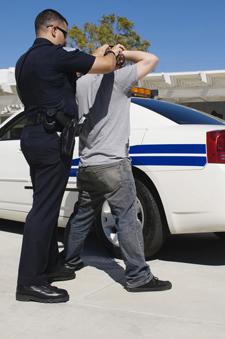 When you find out that someone you care about has been arrested, you'll likely want to figure out the fastest way to get them out of jail. Fortunately there are a few options for posting bail. While you could pay the entire bail amount upfront in cash, chances are you do not have the tens or hundreds of thousands of dollars necessary just laying around to do so. That leaves you with the option to use a bail bond, which is a very common way to post bail. While there are not exactly different bail bonds for each type of crime, the way the bond is filed may differ depending on the charges against the defendant. Here are a few of the most common crimes bail bonds are used for.
DUI bail bond
One of the most common crimes that people are arrested for in the United States is DUI, or diving under the influence. While this is a very serious offense it is often met with low bail fees, or even only a signature bail bond needed, in order to secure the release of a loved one who has been charged with this.
Drug possession bail bond
While marijuana is becoming legal across the United States in one form or another, carrying it in high quantities, or possessing other drugs, may result in a criminal charge of possession. Depending on how much and what drug a person is busted with, a number of charges can be filed.
Felony bail bonds
Felonies are the most serious types of crimes. They can include weapons and gun charges, discharging a firearm, robbery, breaking and entering, kidnapping, rape and murder. These crimes generally result in higher bail amounts, due to the implications of the alleged crime. In some cases a person charged with a felony may not qualify for bail if deemed a flight risk or a threat to the community.
Misdemeanor bail bonds
Less violent crimes such as trespassing, destruction of property, vandalism, certain driving offenses like reckless driving and others, are known as misdemeanors. These are more common crimes and bail is generally low in most cases.

If someone you care about has been arrested be sure to contact a bail bond agency as quickly as possible. Getting them out can help them find proper legal counsel. For expert bail bond services in Yuba City, Marysville, Kelseyville or the surrounding California communities reach out to Rob Brown Bail Bonds. Our bail bonds experts are available 24/7 to post all types of bonds. Give us a call day or night at (707) 587-4563 to request more information about bail bonds in northern California.
Rob Brown Bail Bonds Blog
Written and Published By MORBiZ