Common Questions You may have about Posting Bail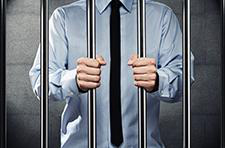 When someone needs to post bail for a friend or relative for the first time it is easy to understand that they will have questions about posting bail and bail bonds. The following are some of the most common questions bail bond agents get asked when approached by those seeking their services for the first time. If you have any questions or need to get a bail bond don't hesitate to reach out to an expert bail bond agency.
Why post bail?
Posting bail is important for the newly arrested person as it allows them walk free prior to their court hearings or trial. This gives them the chance to continue working, seek proper legal assistance and get their plan their life for what could happen after their trial.
Are there other ways to get a person out on jail?
While a bail bond is an affordable option for posting bail it isn't the only way a person can get out. You can use a cash bond, meaning you put up the whole bail amount, in which case you will get most of your money back once the court hearings end. It is important to remember that bail amounts can be in the tens or even hundreds of thousands of dollars.
Can collateral be used to post bail with a bail bond?
Collateral of value can be used to pay for a bail bond. This includes many different items including jewelry, cars, real estate, guns, collectibles, stocks and bonds and anything else of great value.
What info is needed to request a bail bond?
If you need to post bail for a defendant there are few important pieces of info needed by the bail bond agent. Aside from knowing the name of the arrested person, their birthday, their booking number if possible and the location of the jail facility they are in.
How much does a bail bond cost?
A bail bond is usually about 10 percent of the total bail amount. This is a non refundable, one time premium. For this cost the bail agent will post the defendant's bail and get them out of jail as fast. As possible.
Where can I get a bail bond in Kelseyville?
If you need a bail bond in Northern California, including Kelseyville, or through Lake County, Mendocino County, Colusa County or elsewhere, be sure to contact Rob Brown Bail Bonds. They offer the fastest bail bond service in the area! To learn more or to post bail in Kelseyville today give us a call at (707) 587-4563 any time day or night.
Rob Brown Bail Bonds Blog
Written and Published By MORBiZ