What services are offered by a reputable bail bond agency?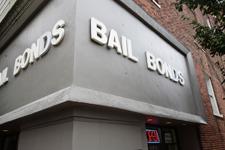 If you get a call from a loved one who has found themselves on the wrong side of a jail cell, then you're going to want to promptly get in touch with a bail bond agent who knows how to secure the fastest release possible. The sooner your friend or family member is released, the more likely it will be that they manage to keep their job. Here's a look at six services provided by a reputable bail bond agent in Kelseyville, CA.
24/7 Bail Bonds in Kelseyville
No matter whether the arrest occurs at high noon or under the midnight moon, bail assistance will be available.
Flexible Payment Options
Nobody plans on having to pay for bail. Flexible payment plans will make it easier to budget this unexpected expenditure.
Super Fast Bail Release
By securing the fastest release possible for your friend or family member, it'll be more likely that they're able to hold onto their job and maintain a sense of normalcy in their family life.
Free Bail Bond Consultations
If you don't have previous experience with the process of posting bail, you may have some questions about the proceedings. In such a scenario, it'll be worthwhile to consult an experienced bail bond agent who can provide clear answers to any questions that you might have.
DUI Bail Bonds in Kelseyville
Sometimes, good people make bad decisions, like getting behind the wheel after having one too many cocktails. In such a scenario, it's important that a fast release is secured so that the defendant can hopefully maintain their employment.
Confidential Service
An experienced bail bond agent will fully understand the importance of protecting the defendant's identity to the best of their ability.

If you're in need of a bail bond, be sure to get in touch with a reputable bail bond agency. For bail bonds in Yuba City, Ukiah, Kelseyville, and Marysville, CA, the experts to contact are at Rob Brown Bail Bonds at (707) 587-4563. Feel free to give Rob Brown Bail Bonds a call today for a consultation!
Rob Brown Bail Bonds Blog
Written and Published By MORBiZ