FAQ: Getting a Bail Bond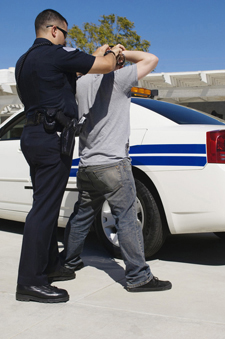 For those who have never bailed a loved one out of jail, there are likely going to be questions about how to successfully complete this process. If you have particular questions about how it works, it can definitely be helpful to consult a reputable bail bond agent. The important thing is that your friend or family member gets out of jail as quickly as possible, which will give them the best chance of keeping their job and maintaining a sense of normalcy in their family life. Here's a look at five common questions about bail bonds.
What exactly is a bail bond?
As a legal contract between the bail bond agency and the courts, a bail bond will allow the release of the criminally-charged individual. The bail bond contract will stipulate that the defendant appears at---and arrives on time for--- all scheduled court dates. If a court date is skipped, it could be mandated that the full bail amount is paid.
What is the cost of a bail bond cost?
This can vary significantly depending on the particular case. But in most instances, the bail bond's cost is between 8% and 15% of the full bail amount that has been determined by the court.
What is the bond premium?
The full dollar figure that is set by the court is known as the general bond amount. The bond premium is the dollar amount that goes to the bail bond agency for their work.
How long does it take to bail somebody out of jail?
This can vary from case to case, but if the jail has a small population, then it's possible that the release could happen in as little as an hour. In jails with larger populations, it could take more like six to eight hours.
Who is eligible for release via bail bond?
In extreme cases, the judge may altogether deny bail because it has been determined that the defendant is a flight risk or an immediate threat to society. However, it's common for bail to be an option no matter how serious the charges.

If you're in need of a bail bond, be sure to get in touch with a reputable bail bond agency. For bail bonds in Yuba City, Ukiah, Kelseyville, Marysville, and Lake County, CA, the experts to contact are at Rob Brown Bail Bonds at (707) 587-4563. Feel free to give Rob Brown Bail Bonds a call today for a consultation!
Rob Brown Bail Bonds Blog
Written and Published By MORBiZ