What kind of bail bond do I need?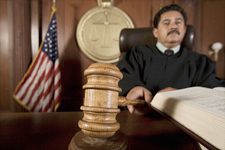 If out of nowhere you get a call from a distressed friend or family member who needs assistance with getting out of jail, then you'll want to get in touch with a reputable bail bond agent who can secure the fastest release possible. This will help give your loved one the best chance of keeping their job, while also maintaining a greater sense of normalcy in their family life. Here's a look at five kinds of bail bonds offered by a reputable bail bond agency in Kelseyville, California.
Felony Bail Bonds
These are very serious charges and, in some of the gravest cases, bail may not even be offered. Common felony charges for which bail is often an option include: assault, armed robbery, and arson.
Misdemeanor Bail Bonds
While misdemeanor charges aren't as serious as felonious ones, they can still derail a defendant's life, potentially costing them their career. Misdemeanors that often result in the posting of bail include: vandalism, public intoxication, and disorderly conduct.
DUI Bail Bonds in Kelseyville, CA
It's often the case that generally law-abiding people will make the poor choice of having one too many cocktails before driving home. In this situation, it's important that they get bailed out as quickly as possible so that they hopefully don't lose their job over the mistake.
Drug Charge Bail Bonds
While marijuana laws have loosened, other drugs can still bring very serious charges. If a friend or family member is facing drug charges, you'll want to get them out of jail as soon as possible so they can prioritize strategizing with their lawyer.
24/7 Bail Bonds in Kelseyville, CA
Even if the arrest occurs during the darkest hour of night, a reputable bail bond agent will be ready to assist.

If you're in need of a bail bond, be sure to get in touch with a reputable bail bond agency. For bail bonds in Kelseyville, Yuba City, Ukiah, Colusa, Lakeport, and Marysville, CA, the experts to contact are at Rob Brown Bail Bonds at (707) 587-4563. Feel free to give Rob Brown Bail Bonds a call today to ask any questions that you might have about the bail-posting process!
Rob Brown Bail Bonds Blog
Written and Published By MORBiZ