Important Questions to Ask Before Posting Bail for Someone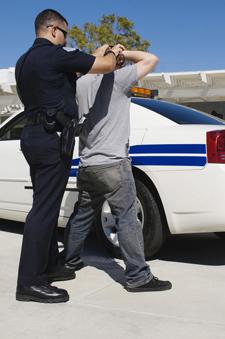 It's commendable if you want to help out a friend or family member who has called you for help with getting out of jail. However, you'll still want to be honest with yourself about this person's character, and their willingness to take responsibility in the situation. Before making a financial commitment on their behalf, you should think carefully and critically about whether or not this person is going to leave you stuck with the bill. Here's a look at five important questions to ask before posting bail for a friend of family member.
How well do I actually know this person?
If the person seeking your assistance is a peripheral friend or distant family member, then there's greater reason for your to be cautious about becoming financially involved. In such a situation, it could be worthwhile to contact mutual acquaintances and then use them as references.
Can I fully trust this person?
It's important to be self-aware enough to understand whether or not your emotional attachment is skewing your logical assessment of your loved one's character. You may love them, but can you truly trust them?
Is this someone who will take responsibility?
You'll want to be as rational and objective as possible when determining if this is someone who will take full responsibility for their mistakes. If they seem like they'll try to avoid consequences, then you could end up stuck with an expensive tab.
Does this person live in permanent housing?
Nothing against people who live in temporary housing, but you will want to be careful about putting up money for someone who is drifting. The concern is that this could make them less likely to show up to important court dates, which could then cost you.
What is this person's work history?
If this person has shown an ability to keep a job for an extended period of time, then they might be more likely to attend court dates.

If you're in need of a bail bond, be sure to get in touch with a reputable bail bond agency. For bail bonds in Yuba City, Kelseyville, and Marysville, CA, the experts to contact are at Rob Brown Bail Bonds at (707) 587-4563. Feel free to give Rob Brown Bail Bonds a call today to ask any questions that you might have about the bail-posting process!
Rob Brown Bail Bonds Blog
Written and Published By MORBiZ