Frequently Asked Questions about Bail Bonds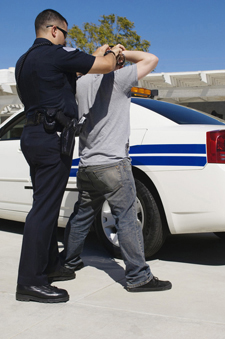 If you received a call from a loved one who has been arrested and is asking for help, the best thing you can do for them is post their bail. Of course, if you have never been in this position before it is very likely you are unsure of what bail is or how to post it. This blog post will help explain some of that pertinent information, which will allow you to make an informed decision about posting bail.
What is bail?
When someone is arrested they have the constitutional right to be bailed out of jail. This means that they or someone that cares about them can put up a certain amount of money or property that acts as insurance against them running from the law. They must attend all of their court dates and deal with any sentencing that arises in order to get their money back or for their loved one to get the money back.
What is a bail bond?
A bail bond is a way of not having to put up the complete bail amount in order to get your loved one released. When you work with a bail bond agency they will put up the money for a fraction of the total bail amount, for a small, nonrefundable fee.
Is a bail bond expensive?
The total bail amount will depend on the crime that the defendant is suspected of committing and any previous arrest record. Bail can range from as little as $50 to up to a million or more. A bail bond generally costs about 10 percent of the total bail amount.
Who is eligible to be released with a bail bond?
Anybody who is eligible for bail can be released with a bail bond. People who are deemed a flight risk or a danger to society by a judge may be denied bail completely.
How can I pay for it?
Bail bonds can be paid for in a variety of ways, including cash, card or in some circumstances, with the use of collateral. Many bail bond agencies will also offer payment plans.
Where do I get a bail bond in Northern California?
If you need to post bail in Kelseyville or the surrounding towns and counties, you can reach out to the team at Rob Brown Bail Bonds. We will get your loved one released as quickly as possible at the most affordable rate. Give us a call 24 hours per day at (707) 587-4563 to request a bail bond in Kelseyville today.
Rob Brown Bail Bonds Blog
Written and Published By MORBiZ