How to Find a Bail Bond Agency in Kelseyville that works for you!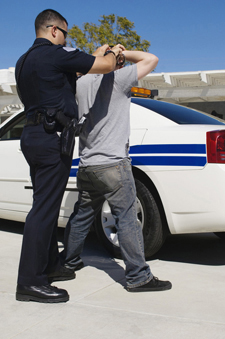 Having to post bail for a friend or loved generally isn't something you keep on your calendar, which likely means a reputable bail agency isn't in your digital rolodex. If you are trying to find a bail agency that will be able to provide you with fast, discreet and affordable service make sure that the agents you get in touch with will be able to offer you impeccable service. The following are a few qualities that you should ensure the agency holds to make sure they'll be able to serve you best when you need a bail bond.
Years of experience
Perhaps one of the most important things to look for when searching for a bail bond agent, or any business for that matter, is how long they've been in business. A company with a rich history of helping their community is more likely to be able to the type of service you want and deserve.
24/7 Bail Bonds
Arrests don't always happen during the general work day. A bail agency needs to be available anytime day or night to ensure they can provide your loved one with a fast jail release, even on holidays.
Low Rate Bail Bonds
It is important to check rates when searching for a bail bond. An agency may advertise great rates, but it's best to actually have them give you their numbers before signing any official paperwork.
Flexible Payment Plans & Options
Another important thing is that the bail agency must be willing to provide you with various payment options, including taking credit cards. They should understand that this isn't a budgeted situation and they should be happy to work with your finances.
With you until the end
A bail agent shouldn't just post your loved ones bail and send you on your way. They should be there to answer any questions and assist in however they can throughout the bail bonding process.

If you need to post bail in Kelseyville, Ukiah, Marysville, Yuba City or the neighboring communities do not hesitate to reach out to the team at Rob Brown Bail Bonds. We provide 24/7 bail bonds throughout Northern California. If you need more information or would like to begin the California bail bond process, call Rob Brown Bail Bonds anytime, day or night, at (707) 587-4563.
Rob Brown Bail Bonds Blog
Written and Published By MORBiZ