What am I responsible for if I co-sign on a bail bond?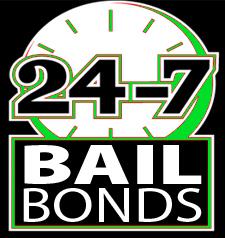 In the event that a loved one finds themselves on the wrong side of a jail cell, you could become the person who they need to bail them out. In such a scenario, you'll want to make sure you choose a bail bond agency that knows how to secure the fastest release possible so that your friend or family member can hopefully keep their job, while also maintaining some sense of normalcy in their family life.

As a co-signer---also known as an indemnitor---on a bail bond, you'll have some responsibilities that will help ensure that the proper legal processes go forward. You'll want to make sure the proper steps are taken so that you don't end up parting ways with more money than should've been necessary. Here's a look at your duties if you co-sign on a bail bond.
Pay Initial Fees
Putting down money for the initial fees will get the ball rolling on the entire process. The amount you have to pay will be contingent upon the full bail amount that is set by the judge. For serious felony charges, this could be quite high. Also, if the defendant is deemed a flight risk, this could cause an increase in bail costs.
Keep Tabs of Defendant's Whereabouts
As the indemnitor, you'll want to make sure that you keep track of the defendant's location. It'll be best if they are staying in a reliable housing situation because transience could increase the chances of a court date being missed. It's possible that the bail agreement mandates that the defendant periodically check in with the bail bond agent.
Make Sure that Defendant Is On Time for All Court Dates
This is of extra importance. If the defendant skips out on bail, you could be held responsible for a hefty sum. In some cases, there could be a possibility that the entire bail amount will have to be paid.

If you're in need of a bail bond, be sure to get in touch with a reputable bail bond agency. For bail bonds in Kelseyville, Yuba City, Ukiah, Colusa, Lakeport, and Marysville, CA, the experts to contact are at Rob Brown Bail Bonds at (707) 587-4563. Feel free to give Rob Brown Bail Bonds a call today to ask any questions that you might have about the bail-posting process!
Rob Brown Bail Bonds Blog
Written and Published By MORBiZ