How to Know You've Found a Great Bail Bond Agency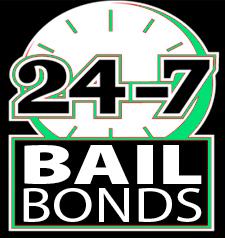 In the event that a friend or family member suddenly finds themself behind bars, the important thing is to get them out of jail as quickly as possible so that they can hopefully keep their job, while also maintaining some normalcy in their family life. Here's a look at five signs that you've found a great bail bond agency.
Free Bail Bond Consultations
For those who have never been through the bail-posting process, there might be some questions about how it all works. If so, a free consultation can help with clarifying any questions or concerns.
Confidential Service
By maintaining complete discretion, the bail bond agent will do their part in protecting the reputation of the accused.
Payment Plans Available
An experienced bail bond agent understands that bail tends to come as an unexpected expenditure. Therefore, payment plans will be made available that make it more manageable to bail someone out.
24/7 Bail Bonds in Kelseyville
The law doesn't follow a 9 to 5 schedule, and so neither will a reputable bail bond agency. No matter the hour that the arrest occurs, assistance will be available to help get your loved one out from behind bars.
Fastest Bail Release in Lake County
The sooner your loved one gets out of jail, the sooner they'll be able to focus on keeping their life on track.

If you're in need of a bail bond, be sure to get in touch with a reputable bail bond agency. For bail bonds in Yuba City, Ukiah, Colusa, Lakeport, Kelseyville, and Marysville, CA, the experts to contact are at Rob Brown Bail Bonds at (707) 587-4563. Feel free to give Rob Brown Bail Bonds a call today to ask any questions that you might have about the bail-posting process!
Rob Brown Bail Bonds Blog
Written and Published By MORBiZ