4 Things to Know About Passing Through a DUI Checkpoint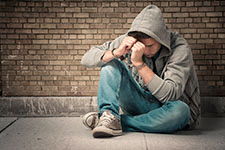 First and foremost, don't drink and drive. That said, if you find yourself passing through a DUI checkpoint it is integral that you understand a few things about the process. Knowing this information will help you understand what a DUI checkpoint is and assist in keeping calm throughout the check. These checkpoints are small blockades that are set up in the road in order to stop every single driver in order to check for people who are driving under the influence of alcohol. Here's a few things to know about DUI checkpoints.
DUI Checkpoints Need to be Marked
If you are ever driving down the road and suddenly find yourself stopped by a police officer in front of you on the road you may be curious what is going on. A DUI checkpoint needs to have proper lighting, marked patrol cars, signage and other protocol to be considered legal in most jurisdictions.
Officers Must Identify Themselves
Just like the site itself, officers must be easily identifiable and tell you who they are when they begin talking to you. The officer should be wearing their uniform, badge and any safety gear, such as a reflective vest, if the checkpoint is being conducted during the night time hours.
There is a Neutral Investigation
Every driver is treated exactly the same at the beginning of a DUI checkpoint investigation. Officers can't dismiss you because it is obvious you haven't been drinking, and they can't assume that you have been, even if you appear drunk. They need to stick to their books to conduct these checkpoints. Should you fail initial tests than it is likely they will have you pull over and take additional tests, such as a breathalyzer, to check your intoxication level.
Every State has Different Standards
Not all states conduct DUI checkpoints. For example, California does, but Texas does not. However, DUIs are issued in every state and they are one of the most common crimes committed. If you find yourself passing through a DUI checkpoint and have been drinking don't do anything stupid, just take the tests to the best of your ability. If you end up booked for a DUI, whether at a checkpoint of because you were pulled over, you'll like want to connect with a bail bond agency to get you out as soon as possible.

If you need a DUI bail bond in Lake County, Mendocino County, or throughout California, reach out to Rob Brown Bail Bonds. For more than 20 years we have been helping people post bail by offering affordable payment plans matched with fast service. Give us a call at (707) 587-4563 to get a bail bond in Lakeport, Ukiah, Colusa, Yuba City, and Marysville or the surrounding communities.
Rob Brown Bail Bonds Blog
Written and Published By MORBiZ