3 Must Know Facts about Bail Bonds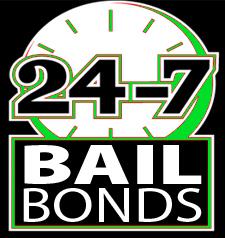 Posting bail for a friend or relative is a great gesture that can provide them with the freedom they need to continue living their lives and find the legal assistance they need to beat their case. However, before you sign any bail bond paperwork it is important that you understand everything you can about the process and what posting bail really means. Here are three things that you may not know about posting bail with a bond.
Bail Amount is Often Predetermined
In many circumstances the bail amount assigned to a person is often predetermined. Each jurisdiction utilizes its own bail schedule to assign the bail amount based on the charges against the defendant. The worse and more violent the crime, the higher the bail amount will be. There are other factors that can be taken into account to set a bail amount, such as the defendant's criminal record.
Bail can be Denied
While bail is a right granted to all citizens of the United States who are arrested, a judge can deny bail for a variety of reasons. The most common reasons that bail will be denied is if the judge deems the defendant a flight risk or a danger to the public.
There's Often Conditions of Release
While the primary condition of being released on bail is that the defendant must appear at every scheduled court date there are many circumstances in which other conditions will be applied to the release of a defendant. These can include:
Avoiding drugs and alcohol
Attending rehab for drugs or alcohol
Avoiding victims of the crime they are charged with
Submitting DNA or fingerprints
Staying within certain boundaries
If a person violates any conditions of their release, including not showing up at court, a warrant will be put out for their arrest and they will be returned to jail with their bail revoked.

If you have any questions about bail bonds or need to post bail in Kelseyville, CA, or the surrounding areas reach out to Rob Brown Bail Bonds. We are available 24/7 to help you as you need. Give us a call at (707) 587-4563 to request a California bail bond.
Rob Brown Bail Bonds Blog
Written and Published By MORBiZ