5 Things NOT To Do When Getting Arrested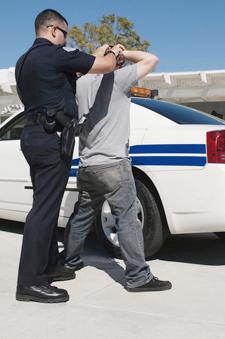 People from all different backgrounds are arrested every day. Upon finding out that the police are going to arrest a them, many people have reactions that are quite illogical, resulting in circumstances that are even worse. To avoid additional charges or injury, be sure NOT to do the following things when being arrested. Remember, the thing you SHOULD do is listen and comply with the officers.
1. Talk
You have the right to remain silent. Use it! You do not have to say absolutely anything to the arresting officers. Simply comply with their physical commands and wait until you are in the presence of a lawyer to begin talking. Additionally, absolutely, do not smack talk the arresting officers or anyone involved. Verbal threats or abuse could result in an additional charge.
2. Run
Where are you going to go? If you run from the police, especially if they are already looking for you, they're going to find you. If you decide to run from the cops you will be unable to return home and your friends and relatives lives will be disrupted as police interrogate them about your whereabouts.
3. Resist
Do exactly as the officer says. It is important to fight your case, not the officer. Resisting arrest can result in numerous charges, which could mean that the minor misdemeanor you were about to receive is now a felony.
4. Searches
You have a right to refuse searches in most circumstances. It is important to proclaim that you do not consent to searches. If an officer conducts a search without your consent and finds some sort of contraband or other evidence of a crime, there is a chance that evidence will be thrown out during court hearings because it was not legally obtained.
5. Let them in/Go inside
If officers come to your house to arrest you without a warrant they have no legal authority to enter your home. You can tell them they need a warrant or refuse to come outside. Additionally, if you are placed under arrest outside your home, do not accept their offers to get something from in your home. They will escort you inside and then search your house for evidence.

If someone you care about is being arrested be sure they comply with officer commands. Later, contact a bail bond agency to ensure they are released as quickly as possible. To post bail in Kelseyville, CA, or the neighboring communities reach out to Rob Brown Bail Bonds. Our team of experts will ensure that your loved one is released fast and at an affordable rate.. Give us a call day or night at (707) 587-4563 for bail bonds in Northern California.
Rob Brown Bail Bonds Blog
Written and Published By MORBiZ