What to do when you need an after hours bail bond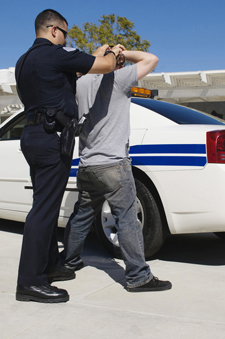 The police work around the clock because mischief, mistakes and crime don't ever take a break. Many arrests occur during the evening hours, when most people are sound asleep in their beds. Following an arrest a person who was detained will be able to make a phone call. If they choose you to wake up in the middle of the night it is likely that they will want your help getting out of jail. So what can you do to help them at this late hour?
Why would I need a late night bail bond?
By contacting a bail bond agency in the middle of the night you are going to help your loved one get released as soon as possible, which will likely be the following morning. If you wait until morning to reach out to a bail bond agency your friend or relative could be sitting in their cell for many additional hours.
Find a 24/7 bail bond agency
The first thing that you will want to do if you need to get someone out of jail late at night is find a bail agency that is open 24 hours a day. This honestly won't be that difficult, as many agencies operate day and night. So check their other qualities to ensure you work with a professional agent who can help you properly. Make sure they offer quick release, easy payment plans and affordable rates.
Contact via email form
Once you have found a bail agency there is usually a few ways to contact them. The slower of the two is usually through an email address that is monitored 24 hours a day. Once you reach out the bail agency will contact you at their earliest convenience.
Contact via 24/7 bail bond phone line
The fastest way to get a bail bond late at night is to call the agency directly on their 24 hour phone line. This will immediately connect you with an agent and who will be able to answer any questions you have and then take the necessary information to post the bond once the initial bail bond fees have been paid.

If you're looking for a 24/7 bail bond in Kelseyville or throughout Northern California, be sure to get in touch with Rob Brown Bail Bonds. If someone you care about needs to be bail out be sure to act quickly. Give us a call day or night at (707) 587-4563 to post bail in Northern California.
Rob Brown Bail Bonds Blog
Written and Published By MORBiZ