Bail Bonds Kelseyville, CA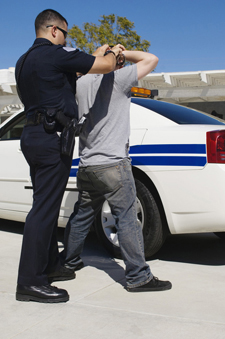 It isn't something most people plan on ever having to use, but everyday all across America people find themselves speaking with a bail bondsman for the very first time. It can seem daunting and scary, but at Rob Brown Bail Bonds we make this dire situation much more lax. We offer all the services you will need to ensure that your friend or loved one is released quickly. We encourage you to call our office as soon as you learn that there has been an arrest and booking. With a little bit of information, such as the name and birthday or the defendant (the person who was arrested) arrest location, booking number and charges we can begin the necessary paperwork to issue a bail bond. Give Rob Brown Bail bonds a call when you need a bail bond in Lakeport, Ukiah, Colusa, Yuba City, and Marysville or elsewhere in Lake County, Mendocino County, Colusa County, Yuba County, Sutter County and the surrounding areas.
Affordable Bail Bonds in Yuba City
At Rob Brown Bail Bonds we're dedicated to providing our services at the lowest prices possible. In most cases you can expect to pay about 10 percent of the total bail amount in order to issue a bail bond. The price may fluctuate up and down depending on certain stipulations, such as the bail amount set by the court.
Payment Plans
We offer numerous types of payment plans in order to make posting bail in California more affordable. We offer collateral and non-collateral bail bonds, credit card payments and monthly installments.
Felony Bail Bonds
We offer bail bonds for all types of crimes, including felonies. Crimes that generally result in a felony charge generally include assault, drug trafficking, arson, weapons charges, rape, murder and others. We can help secure the release for people who have been charged with a felony and are eligible for bail.
Misdemeanor Bail Bonds
Lesser crimes that don't result in the physical harm of another human usually fall under a misdemeanor charge. These charges include trespassing, certain driving offenses, vandalism, petty theft and more.

Regardless of the crime you can count on Rob Brown Bail Bonds to do everything possible to post bail in Yuba City or elsewhere in the vicinity, thus getting your loved one released. Give us a call today at (707) 587-4563 to receive superior bail bond service in California.