Are there different types of bail bonds?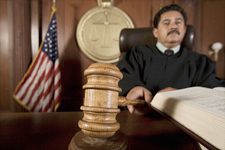 When someone you care about has been arrested it is likely you will want to do what you can to get them out of jail. While there may be some anger or resentment present it is necessary to post their bail so that they can get in touch with a qualified attorney will fight for the best possible outcome in their case. It is important to understand that bail is a right afforded to US citizens, but it can be expensive up front if posting a cash bond. While there are some criminals who are denied bail due to being a danger to society or are a flight risk, in most cases a bail bond from a qualified bail agency is the perfect tool to get your loved one released from jail fast.
DUI bail bond
One of the most common crimes that people are arrested for in the US is driving while intoxicated or driving under the influence (DWI/DUI). While this is a very serious offense it is often a crime that receives a low bail amount. A person may even be released with a PR bond if they are a first time offender.
Drug possession bail bond
Getting caught with drugs of any sort is a no-no, even if marijuana is becoming legal in one form or another in many parts of the US. If a person is arrested for possession of weed, cocaine, heroin or any other drug a bail bond will be necessary to get them out of jail and into treatment.
Misdemeanor bail bonds
Lesser crimes, such as vandalism, destruction of property, trespassing, reckless driving and many other crimes are deemed misdemeanors. These are common crimes in which there is usually no violence involved.
Felony bail bonds
Felonies are the most serious types of crime. They include weapons and gun charges, including discharging a firearm, robbery, breaking and entering, kidnapping, rape, assault, rape and murder. These crimes will result in higher bail amounts due to the implications of the crime.

If your friend or relative has been arrested for any crime do them the best possible favor you can and post their bail. If you need a bail bond in Northern California, including Kelseyville, Marysville and the surrounding areas, reach out to Rob Brown Bail Bonds. We are here to help 24/7! To learn more about using a bail bond in Lakeport, Ukiah, Colusa, Yuba City or anywhere in Lake County give us a call at (707) 587-4563 day or night.
Rob Brown Bail Bonds Blog
Written and Published By MORBiZ