Why Choose Rob Brown Bail Bonds?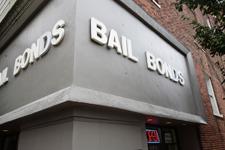 It is a situation that no one ever wants to find themselves in, but it happens all too often. Having to post bail for a friend or relative can be an extremely confusing, sad and trying time. Getting your friend or relative out of jail is, however, an issue that can be resolved in a quick and professional manner when the job is handed off to an expert bail bonds company. While a quick Internet search will likely show that there are many bail bond agencies in your area, how do you know who will actually provide you with the fast and affordable service that you deserve?

There are a few important traits to seek when searching for a bail bonds company. Ensuring that the company you select holds the following qualities will allow you to rest easy knowing that your bail situation is in good hands.
Low Rate Bail Bonds
One of the most important things to seek out when searching for a bail bonds agency is the lowest fees possible. In California the going rate for a bond is 10 percent of the total bail amount, however in some cases it is possible to qualify for 8 or even 4 percent. Make sure the agency you choose at least gives you the opportunity to qualify.
24/7 Bail Bonds
Arrests don't always happen during the most convenient hours, so it is important that you find a bail agency that operates in person and over the phone 24 hours a day. This will ensure the fastest service possible.
Payment Plans
Nobody puts bail bonds into their budget, so in order to ensure that it doesn't leave you scraping for cash you should be offered several payment plan option that make payment more affordable. This may include using a credit card, monthly payments or other methods of payment.
Posting bail for someone is a great favor, as it allows them to continue to live their life normally while they await their day in court. To ensure the bail process goes smoothly when
posting bail in Ukiah, Lakeport, Marysville
, or the surrounding Northern California communities, be sure to reach out to Rob Brown Bail Bonds. For more than 20 years we've been offering our
bail bond
services to ensure people can get their loved ones released fast. Give us a call day or night at 707-587-4563 to request a
bail bond in Kelseyville
or the surrounding area.
Rob Brown Bail Bonds Blog
Written and Published By MORBiZ