Expert Bail Bonds in Northern California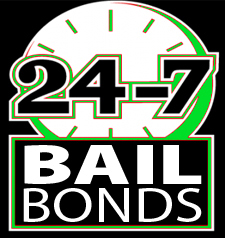 Having to post bail for a friend or relative isn't something that anyone looks forward to having to do. But it happens, often when you'd never expect it. If someone you care about has been locked up you will want to find a professional bail bondsmen to assist you with the quick release of your friend or loved one. There are a few important traits to look for when selecting a bail bond agency, which, aside from being licensed and bonded, include the following.
24/7 Bail Bond Service
Many arrests happen outside the normal work day, so a bail bond agency should be available to serve you when the arrest happens. The sooner you can begin the bail bond process the faster that your loved one will be released. Don't wait until the morning to contact a bail agent if you've recently learned about an arrest.
Affordable Bail Bonds
Be wary of bail agents who don't have upfront fees and costs, as this could be a sign they are hiding something from you or will surprise you with additional fees later. The cost of a bail bond should be about 10 percent of the total bail amount.
Bail Bond Payment Plans
Paying bail is not something that people generally plan for, so it can be a financial shock. It is important to work with a bail bond agency that can offer multiple payment options and payment plans, including the use of credit cards.
All Cases Accepted
A bail bond expert will be able to file a bail bond for any charges. This includes misdemeanor bail bonds, felony bail bonds, dui bail bonds and others. Working with a professional will ensure your case is handled with care and quickness.
Fast Release Times
Your bail bond agent should prioritize your case to ensure that your loved one is released as quickly as possible. In most circumstances a person can be released within two hours, but it can take up to 12 or more depending on the jail capacity and the time of day.

If you need to post bail in Northern California reach out to the experts at Rob Brown Bail Bonds. We offer all of the above and so much more as your expert source for bail bonds. Give us a call at (707) 587-4563 to learn more about our services or to request a bail bond in Northern California.
Rob Brown Bail Bonds Blog
Written and Published By MORBiZ