5 Misdemeanors that Often Require Bail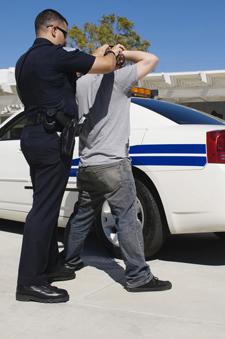 In the event that a loved one has slipped up and been charged with a misdemeanor, you'll want to make sure that they're bailed out quickly so that their personal and professional lives are minimally impacted. While misdemeanor charges might not seem especially serious, they can cause great disruption in one's life, and can also have long-lasting career consequences. To help make the best of a difficult situation, you'll want to find a reputable bail agent who knows how to secure the fastest release possible. It's important to remember that good people make stupid mistakes, and that they don't deserve to be stuck behind bars any longer than absolutely necessary. Here's a look at five common misdemeanors that regularly require the posting of bail.
Petty Theft
In California, this misdemeanor charge involves the theft of goods that are valued at less than $950.
Criminal Trespass
Even if you don't actually do any property damage, you can still face criminal trespass charges by being an unwelcome guest on a residential or commercial property.
Indecent Exposure
Typically, these charges stem from the revealing of one's private parts while in public. It's important to remember that you could face these charges for relieving yourself while seemingly out of sight.
Public Intoxication
If you're drunk in public and making a spectacle of yourself, you could end up facing these charges even if you don't actually hurt anyone.
Simple Assault
These charges often result from malicious contact being made, but without the intent of causing serious bodily injury.

If you're in need of a bail bond, be sure to get in touch with a reputable bail bond agency. For bail bonds in Kelseyville, Lake County, Yuba City, and Marysville, CA, the experts to contact are at Rob Brown Bail Bonds at (707) 587-4563. Feel free to give Rob Brown Bail Bonds a call today to ask any questions that you might have about the bail-posting process!
Rob Brown Bail Bonds Blog
Written and Published By MORBiZ