For what charges can a bail bond be used?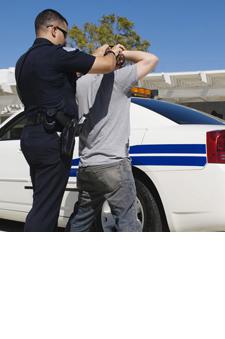 When a person is arrested they are generally given the opportunity to be set free pending their trial via bail. Bail is a right afforded by the constitution and is only denied if a judge deems a person as a threat to themselves or others, or a high flight risk. It is rare for bail to be denied for any individual. This means that a person may be bailed out of jail with a bail bond after being charged with just about any crime, including the following.
Misdemeanor bail bonds
Misdemeanors are crimes that do not generally involve bodily harm. They may include things such as trespassing, vandalism, petty theft, minor assault and other charges. It is relatively unheard of for a person to be denied bail if they have been arrested and charged with a misdemeanor crime.
Felony bail bonds
Felonies are more heinous crimes that do often involve large sums of money, property damage or bodily harm. Some of the more common felonies include arson, larceny, grand theft, grand theft auto, assault, money laundering, rape and murder. While still rare, people charged with the latter may be denied bail if it is seen that the crime is especially horrific.
DUI bail bonds
Driving under the influence is one of the most common crimes committed in the USA, which is very unfortunate. You should always have a designated driver or call a cab if you have been drinking and need to get somewhere. However, should you find yourself behind bars after a night on the town a bail bond can be posted so you can be set free as you await your scheduled court appearances.
Juvenile bail bonds
Children who have been arrested and charged with crimes can also be bailed out of the detention center. It is important to post bail for young people as they are more prone to bad influence behind bars.

If your loved one has been arrested and charged with a crime be sure to post bail for them as quickly as possible so they can get the help they need. For a fast bail bond in Lakeport, Ukiah, Yuba City, Marysville or the surrounding California communities reach out to Rob Brown Bail Bonds. Our team works quickly to get people out of jail after an arrest. Give us a call day or night at (707) 587-4563 to request a bail bond in Northern California.
Rob Brown Bail Bonds Blog
Written and Published By MORBiZ