Super Fast Bail Release in Kelseyville, CA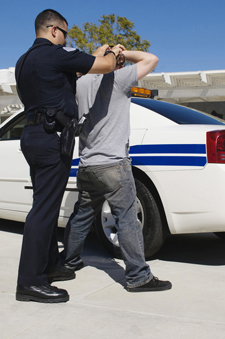 When a loved one comes calling in need of assistance with getting out of jail, you'll want to make sure they are released as soon as possible. A fast release will give your friend or family member the best chance to keep their job and retain some sense of normalcy in their family life. When looking for a bail bond service, you'll want to choose one that employs agents who know just what it takes to secure a fast release. Here's a look at five services provided by a reputable bail bond agency in Kelseyville, CA.
24/7 Bail Bonds in Kelseyville
No matter the hour of day or night that the arrest occurs, a reputable agent will be ready to assist you. The law doesn't follow a 9 to 5 schedule, and so neither will a bail agency that's worth its salt.
Rapid Bail Release
In addition to hopefully maintaining their employment, a fast release will also allow your loved one to promptly start strategizing with their lawyer.
DUI Bail Bonds in Kelseyville
The reality is that sometimes good people make terrible mistakes. When an otherwise law-abiding citizen has one too many drinks before getting behind the wheel, harsh punishment can result. But a fast release can help create a scenario where one's job is not lost.
Misdemeanor & Felony Bail Bonds
In extreme cases, felony charges could lead to the denial of bail. Most criminal charges, however, give the defendant the chance to get out from behind bars. Regardless of the severity of the crime, you'll want your loved one to get on the other side of the jail cell as quickly as possible.
Free Bail Bond Consultations
If you have no experience with the bail-posting process, then there's a good chance you have some questions about how it works. If so, you can call up a reputable agent who will be happy to answer any questions that you have.

If you're in need of a bail bond, be sure to get in touch with a reputable bail bond agency. For bail bonds in Kelseyville, Lake County, Yuba City, Ukiah, Lakeport, and Marysville, CA, the experts to contact are at Rob Brown Bail Bonds at (707) 587-4563. Feel free to give Rob Brown Bail Bonds a call today to ask any questions that you might have about the bail-posting process!
Rob Brown Bail Bonds Blog
Written and Published By MORBiZ