What is a Bail Bond?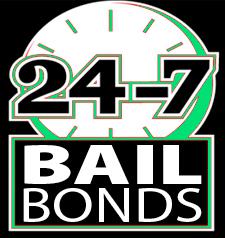 Finding out that a friend or loved one is in jail can be incredibly hard. It can be difficult on emotions, it can result in difficulties in the long run regarding their goals, and it can even be difficult on your specific relationships. However, there is one thing that can help ease the situation, even slightly - posting their bail and getting them out of jail. Using a bail bond to get someone out of jail can help ensure that they are released fast and affordably. Read on to learn more.
A right afforded to US citizens
All US citizens are allowed to be bailed out of jail after being arrested, seeing as they are innocent until proven guilty in a court of law. There are some circumstances in which a judge may block bail, such as if the defendant is deemed a flight risk or a threat to society.
How much is bail?
The amount of the bail cost is set by the judge and it generally factors in the crime committed and previous arrest record. Bail can range from as little as $50 dollars to into the millions. A bail bond costs a one time fee of about 10 percent of the total bail amount.
Felony and Misdemeanor Bail Bonds
You can use a bail bond to post bail for any charge, including felonies and misdemeanors. This includes harsh crimes like murder, rape and kidnapping, (if allowed by the judge), or common crimes like shoplifting and DUIs.
How to get a Bail Bond
In order to post bail you need to work with a licensed and insured bail bond agency. When you contact an agency they will work directly with you to get your friend or loved one released as quickly as possible. A professional bail agency will be available 24/7 in order to help you with your immediate issue.

Posting bail may seem scary, but when you work with a professional bail bond agency it will be easy and affordable. To learn more about bail bonds or to post bail in Kelseyville, Marysville, Yuba City or the surrounding California communities be sure to contact Rob Brown Bail Bonds. Give us a call day or night at (707) 587-4563 to request a fast bail bond in California.
Rob Brown Bail Bonds Blog
Written and Published By MORBiZ